Want to attract high-paying offline clients with whiteboard videos? Be attentive!
CREATE STUNNING LOCAL WHITEBOARD VIDEOS
GET HIGH-PAYING CLIENTS FAST AND BECOME A PRO
VIDEO CREATOR BY JUST RENEWING YOUR SVG LIBRARY
NO Experience, Drawing Skill or Expensive Artist Needed!
10 Elegant SVG Packages in 10 Profitable Local Niches
Smartly Designed for COMPLETED Storytelling Whiteboard Videos
Enjoy Creating Videos While Make Lots Of Money Selling To Local Businesses
Be A Professional Whiteboard Video Producer With SVG Galaxy v2!
The Story Of Whiteboard Video
Hi there,
I'm BinhMinh and you can call me Dawn. For the past few years, I've been working with hundreds of business in multiple industries around the world, helping them to boost sales & conversion, increase customer engagement and attract potential customers… with…
Guess what?
Yes, I've help my customers stand out and crush their competitiors with attractive, super-engaging whiteboard videos. Many of my customers and friends even called me 'The Whiteboard Magician'
Today, I'm here to share with you the story of whiteboard video.
It's been a long time since whiteboard video became a hot marketing trend. I remember a few years ago, you only need a software like Videoscribe or Easy Sketch Pro to create whiteboard videos, then as long as you have a whiteboard video, people will watch. Why? Because it's something strange and fun.
Researches show that whiteboard video has the ability to gain attention, encourage viewer engagement and recall information, better than any other type of video, just because people love to see things being drawn. (You know, drawing is one of the earliest and most efficient form of communicating visual ideas throughout humans history).
So in its early years, whiteboard video, even in the simplest form, has outranked all other video types to be the most effective video marketing form.
For video producers, one of the best ways to make money from whiteboard video is offering video services to local businesses. A short whiteboard commercial can be sold easily for at least $100.
But as time changed, people have become much more critical.
They will NOT watch a whiteboard video just because it's whiteboard video. Videos with poor artworks don't work anymore.
The familiar hand drawing familar things was becoming boring.
So do you think whiteboard videos are dead?
NO!
Whiteboard video isn't the problem. The problem is that the whiteboard video softwares provide a very limited number of SVG images, and hundreds of thousand people are using the same SVG resources.
Yes, that's what I want to say!
The solution is new and new SVGs artworks.
But as soon as you start to find new SVG resoure, you will realize that the solution is becoming problem again.
We lack of a good artwork resource that is consistent in style, a resource that is created for completed videos.
Are you tired with something like a 'Doctor' whiteboard SVG package that contains 20 poses of a doctor. Smiling doctor, angry doctor, worried doctor, or any emotion and action a doctor can do.
What can you do with such packages? Can you create a promotion video for a doctor with only 20 doctor images?
Yes, you still can. But you'll probably have to go to somewhere else to find the images to illustrate patients, the doctor office or relvant things to put to your video. And the inconsistency will makes your video look like mended clothes.
That's why today I'm excited to introducing you to...
SVG Galaxy v2 - Offline Business Edition
What Makes SVG Galaxy v2 Different?
| | | |
| --- | --- | --- |
| | 1. Designed To Create Complete Videos | |
You will not have to spend hours finding inconsistent images from different sources any more. A package in SVG Galaxy v2 includes 3 sections:
- 'Problems' – that illustrate customer's problems
- 'Solutions' – that introduce the business and what they can do to solve customer's problems
- 'Ending/CTA' – that illustrate the endings of the video and call-to-actions
Each package provides multiple possible combinations of videos. You can pick whatever you want to create your own unique videos. With SVG Galaxy v2, you will be able to create NOT ONE, but MULTIPLE videos in each niche.
| | | |
| --- | --- | --- |
| | 2. Designed for Your Comforts | |
> Do you want characters with background scenes to create beauty-looking videos?
> Do you want just half body of a standing character to save scene spaces for other elements?
> Do you want simple black and white artworks?
>Do you want to create different videos for different customers?
SVG Galaxy v2 gets you covered!
| | | |
| --- | --- | --- |
| | 3. Made With World-class Quality | |
All the characters, scenes and objects were drawn by my talented artist, in a stunning and consistent style that all of my video clients have been thriving with. The SVGs are also exported in high quality and are ready to create full HD videos.
| | | |
| --- | --- | --- |
| | 4. Work With All Whiteboard Softwares | |
Good artwork isn't everything to make a good whiteboard video. A good artwork has to be animated well in the whiteboard video software. All of SVGs in SVG Galaxy v2 are tested and proven to work PERFECTLY with Explaindio, Easy Sketch Pro, Videoscribe and TTS Sketch Maker – the top whiteboard video softwares that you're probably using.
Other SVGs
SVG Galaxy
| | | |
| --- | --- | --- |
| | 5. Designed For Multiple Purposes | |
SVG Galaxy is designed not only for video but for any project that need cartoonist graphics. You can make more money using it to create presentation, infographic, banner, ecover or to design website graphics. The developers right included with the package allows you use it for UNLIMITED your and your clients' projects.
| | | |
| --- | --- | --- |
| | 6. Future Updates Without Subscriptions | |
While in most of graphic products, customers do not get any update after downloading their purchases, SVG Galaxy will have future updates, in which I will enhance the quality of the whole package and you will get these updates with no additional payment or subscription.
Discover Exactly What You Will Get!
It takes me 4 years of experience working with hundreds clients to understand what local businesses need...
… a week to figure out 10 most profitable local niches…
… 20 days to write down the artworks ideas
… $1000's  for the raw artworks
… 2 months to convert all of these elegant artworks to SVGs, take care of every single line of the files to make SVGs that animate perfectly in all whiteboard video software
… then a few more days to organize them into 10 easy-to-use package.
What you are going to get is easily worth thousands of dollars. It's exactly what you need to take your video marketing service to the next level.
So what are you waiting for?
---
Video Marketers Love SVG Galaxy v2
Let's see what they say about me and my product!
"My whiteboard videos created with tools like Explaindio or Easy Sketch Pro look like crap..." Does it sound familiar?

The problem is that most of the assets out there (even many of the included with the same software) create weird and unrealistic draw effects... Resulting in ugly videos that nobody wants to watch...

Unless you use the kind of Whiteboard assets that SVG Galaxy 2 comes with! Just load any of the SVGs into the software, and let the magic happen... In 1 second you have a hand drawing perfectly this beautiful scene on screen, just like if you had a professional artist on a studio... how cool is that??

SVG Galaxy 2 artworks are extraordinary, and the idea of giving complete stories with a "problem-solution-CTA" structure is just brilliant... I'm sure this will take your whiteboard videos to a whole new level.

I absolutely love it!

Angel Corman, Kick-Ass Toons
Dawn is one of the best whiteboard graphics creators I know. His graphics draw properly in all of the top Whiteboard Video Creators which makes creating really professional looking whiteboard videos a breeze. This latest bundle really hits the spot when it comes to local marketing. The graphics are produced in a way which makes them extremely versatile, which means the value in this bundle is through the roof. I would urge anybody who wants to sell whiteboard videos to local business owners to grab this bundle now.



Chrissy Withers, ProVideoVault.com
I always keep a bottle of aspirin by my side whenever I create an explainer video. That helps me overcome the headache caused due to searching thousands of images to find a few that meet my requirements. Obviously, images taken from different packs never match. Even images of the same person from the same graphic bundle are of no help, as the poses they are available in does not meet my requirements.

`SVG Galaxy,' a collection of excellent quality .svg images, has solved my problems. The package comes with several modules each in different niches, which allows the user to create mind-blowing explainer videos effortlessly. Each module has a storyline along with appropriate images. This means that you will find images of the same character in the problem mode, what he/she needs to do in order to solve the problem, the action taken by that person, and the relieved individual.

I am beta testing SVG Galaxy version 2 and can say without hesitation that it is the best graphic bundle available on earth as well as in Mars (you know I have 74 wives in that planet).

Sanjay Sett,

Customer
To Become A Pro Whiteboard Video Creator Today?
SVG Galaxy v2 is created for your success. I'm 100% confident that you will love it, and of course, your local clients will love it too. But I even want to take all the risk to my side, so...
You Have My 30-Day




Iron-Clad Money Back Guarantee
P.S. Remember, I've invested countless hours of hard-working and $1000's to create these 10 packages and today you can get it for just more than $2 per package. With SVG Galaxy v2, you can sell unlimited videos as well as other design service to make hundreds of dollars each customer. So what's holding you back?
P.P.S. You're completely risk-free in this purchase. Wouldn't you like to give it a try? Hurry up! If you're late, you'll have to pay more.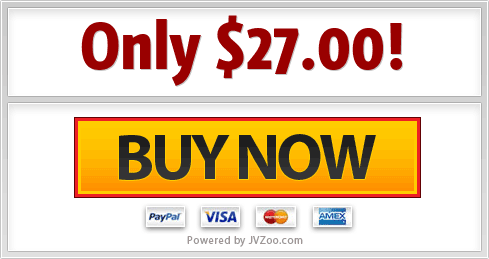 Frequently Asked Questions
Q: What kind of license are you offering for SVG Galaxy v2?
A: Here's the license information
[YES] You can use SVG Galaxy v2 to create unlimited whiteboard videos
[YES] You can use SVG Galaxy v2 to create unlimited whiteboard videos for clients
[YES] You can use SVG Galaxy v2 to create unlimited designs for clients
[NO] You can use SVG Galaxy to create videos to sell PLR rights
[NO] You can use SVG Galaxy to create videos to sell resale rights
[NO] You can give SVG Galaxy as bonus for a paid or free product
[NO] You can sell, package or resell SVG Galaxy in any way
In short, you can create unlimited number of video and design from SVG Galaxy v2, but you can only sell to the END USERS.
Q: Why it's $27? There are only 180 SVGs. I can get 1000's of SVGs for just $17.
A: As I stated in the video or in this page, you can get thousands of SVGs out there for just $17 or even $12. But how many productions can you create with these SVGs? SVG Galaxy provides you complete pack to create complete videos. Also, the DEVELOPERS LICENSE, which is usually sold as an UPSELL in other products, is included in the price of SVG Galaxy v2. So if you're looking for a massive package of poor-quality SVGs for a cheap price, I'm sorry that SVG Galaxy v2 is not for you.
Copyright 2016 SVGGalaxy.com - All Rights Reserved