Before you continue… I bet you don't want to miss this offer!
SUPERCHARGE YOUR WHITEBOARD VIDEO SERVICES
WITH SVG GALAXY'S
LOCAL WHITEBOARD POWER PACK




20 PREMADE VIDEOS

,

10 WELL-WRITTEN SCRIPTS

AND


10 PRO VOICEOVERS

TO MAKE YOU EVEN FASTER SUCCESS
Great news!
Your payment went through successfully and SVG Galaxy v2 download info is already on the way to your inbox. With these 10 SVG packages, you can start to create stunning whiteboard videos and make money selling to local businesses.
I know that you are going to love it!
But here's the thing...
You can go and download SVG Galaxy v2 and start creating video right away.
However, I want to tell you about something.
Something that I am keeping away from general public.
I am sharing this with MY CUSTOMERS ONLY.
SVG Galaxy provides you with the artworks you need to create multiple videos in 10 niches.
But to create videos, you also need scripts and voiceovers.
Videos with strong-copywritten scripts and professional voiceovers can be sold for double or triple price than the ones with just artworks and music.
If you're serious about offering top-level quality whiteboard video services, artworks only are not enough.
Well-written script can range from $30-$50 a piece, and not every writer can deliver you what you want and more important, what local businesses want.
And so as  voiceover. You can find cheap VO artist anywhere out there but again, poor quality voiceovers will only devaluate your videos.
As I said, I've been dealing with hundreds of customers. And before I find the right people who can write high-converting scripts and bring these scripts to super-engaging voiceover, I've been frustrated with dozens of bad writers and poor-quality VO artist.
But today, you're here, my customer! You do NOT have to experience failures that I had to!
Local Whiteboard Power Pack
Let's See Exactly What You Will Get!
| | | |
| --- | --- | --- |
| | 10 Strong-Copywritten Video Scripts | |
I've hired a professional copywriter to write these script, based on the ideas I get from my previous local clients.
Each script is 130-160 words, the ideal length of a video commercial script.
I've invested around $300 for these scripts and include it in Local Whiteboard Power Pack so you can start creating videos without worrying about scripting.
| | | |
| --- | --- | --- |
| | 10 Professional Voiceovers | |
As I said, you can find hundreds of voiceover artist by just doing a single search.  But choosing the right one is really hard, I say really hard, especially when you don't have much experience.
I've hired a guy who worked with me in over 100 projects to narrate 10 scripts, and yes, I had to pay $200 for these voiceovers.
| | | |
| --- | --- | --- |
| | 20 Premade Local Video Commercials | |
So you're saving $500 for scripts and voiceovers with Local Whiteboard Power Pack. But the deal doesn't stop there!
I've spent 2 more weeks to create 20 videos from SVG Galaxy v2 with the below scripts and voiceovers.
10 whiteboard videos plus 10 blackboard videos in 10 niches of SVG Galaxy v2.
So what's a blackboard video?
It's another type of whiteboard video, created by adding a blackboard as background and using white-outline images.
Blackboard video is a great alternative to whiteboard video. I've gotten many many customers with blackboard videos after they say "I already had someone else doing whiteboard video"
You may start asking why I'm selling you videos after saying in the previous page that you can create video yourself...
Well, these premade videos have something unique that can't be done by single SVG.
I've used a special technique called 'multi-layered drawing animation'. This technique requires a lot of preparations and can't be done by utilizing just a single SVG.
The drawing and coloring animations are great, right?
Let's watch the demos of 20 videos below:
You can use these videos as upsells and charge extras. For example: if you charge  $100 per minute of video created by single drawing animation then video with multi-layered drawing animation should be $150 per minute. Blackboard video can be given as bonus or something else. There are a lot of ideas to make much more money from premade videos.
Again, I've done my best to provide you, my customer, the most complete materials to success. So you're just a step a head the complete local video marketing package.
Get Local Whiteboard Power Pack Today For...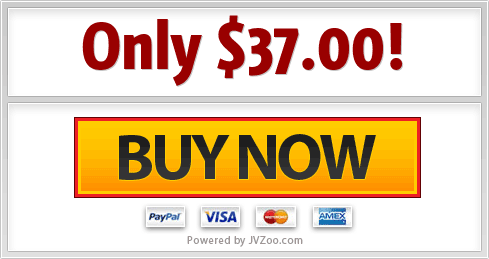 In Case
You Are Still On The Fence...
I really want you to have a copy of Local Whiteboard Power Pack so I am giving you my MONEY BACK GUARANTEE AGAIN!
Copyright 2016 SVGGalaxy.com - All Rights Reserved